Cleancrop™ Toto turnip is the latest summer turnip from the PGG Wrightson Seeds Brassica breeding programme. It has a particularly strong early yield, with a maturity of 55-90 days after sowing (DAS), as well as excellent crop utilisation and improved turnip mosaic virus.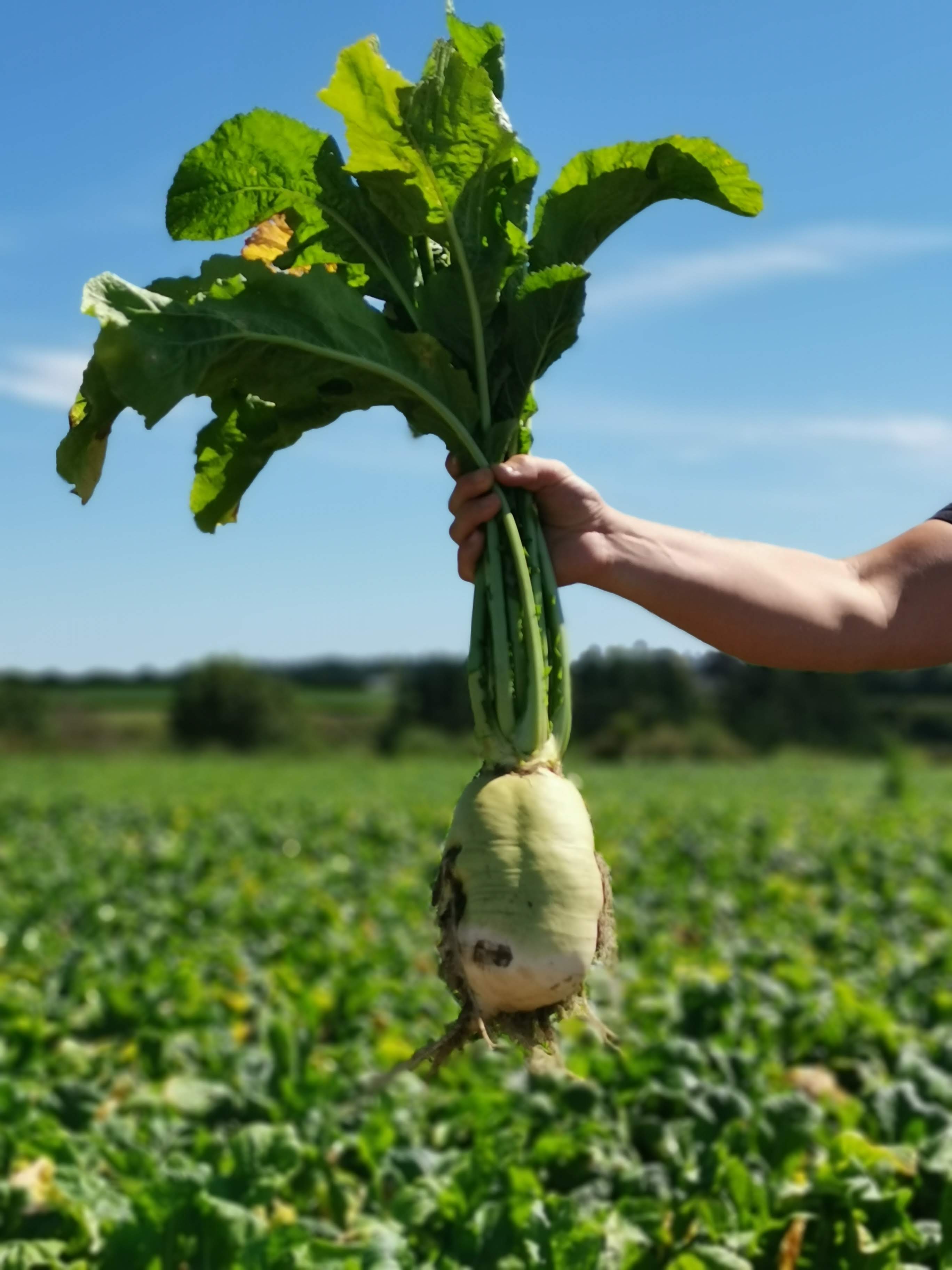 Key features & benefits
Early maturing summer turnip (55-90 DAS)
Sowing rate 2kg/ha + Telar® herbicide
High yield potential
Tankard bulb shape with excellent crop utilisation (90%)
Improved turnip mosaic virus tolerance
Pair alongside the later maturing Cleancrop™ bulb turnip for 60 days of feed
Latest release to the Cleancrop™ Brassica System range
Trial results

Trial results Owl Farm testimonial
Owl Farm are pleased with the results from their summer brassicas. "We wanted to get the best value out of the crop," says Jo Sheridan, Owl Farms Demonstration Manager. "Producing a good crop costs as much as a poor crop, so it was important we looked after the crop and maximised yield".
Growing a cultivar that maximises yield in a short time frame such as Cleancrop™ Toto turnip, is a great way to reduce the cost per kilogram of dry matter. Owl Farm yielded the crops on 17 December 2019, 55 days after sowing, and interestingly Cleancrop™ Toto turnip had yielded just over 10 tDM/ha, while Barkant® turnip had yielded around 8 tDM/ha (in the same paddock). Tom Buckley, Owl Far's Farm Manager was impressed with these results.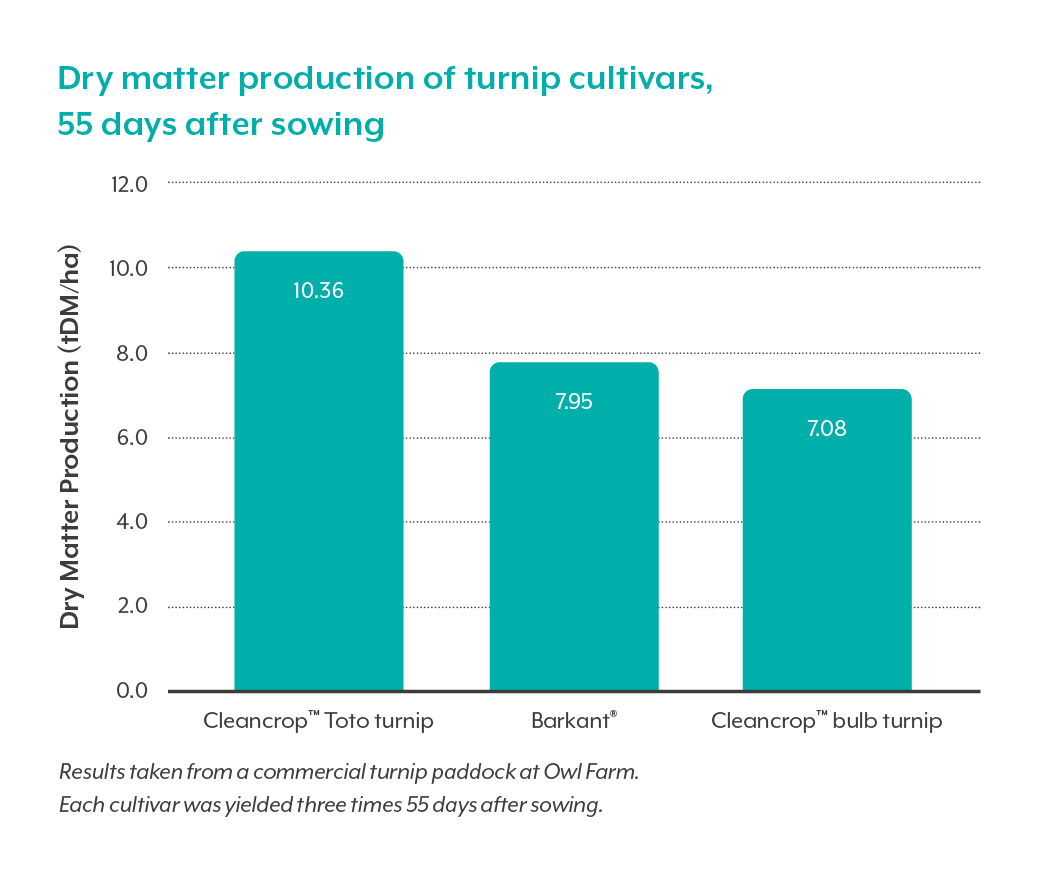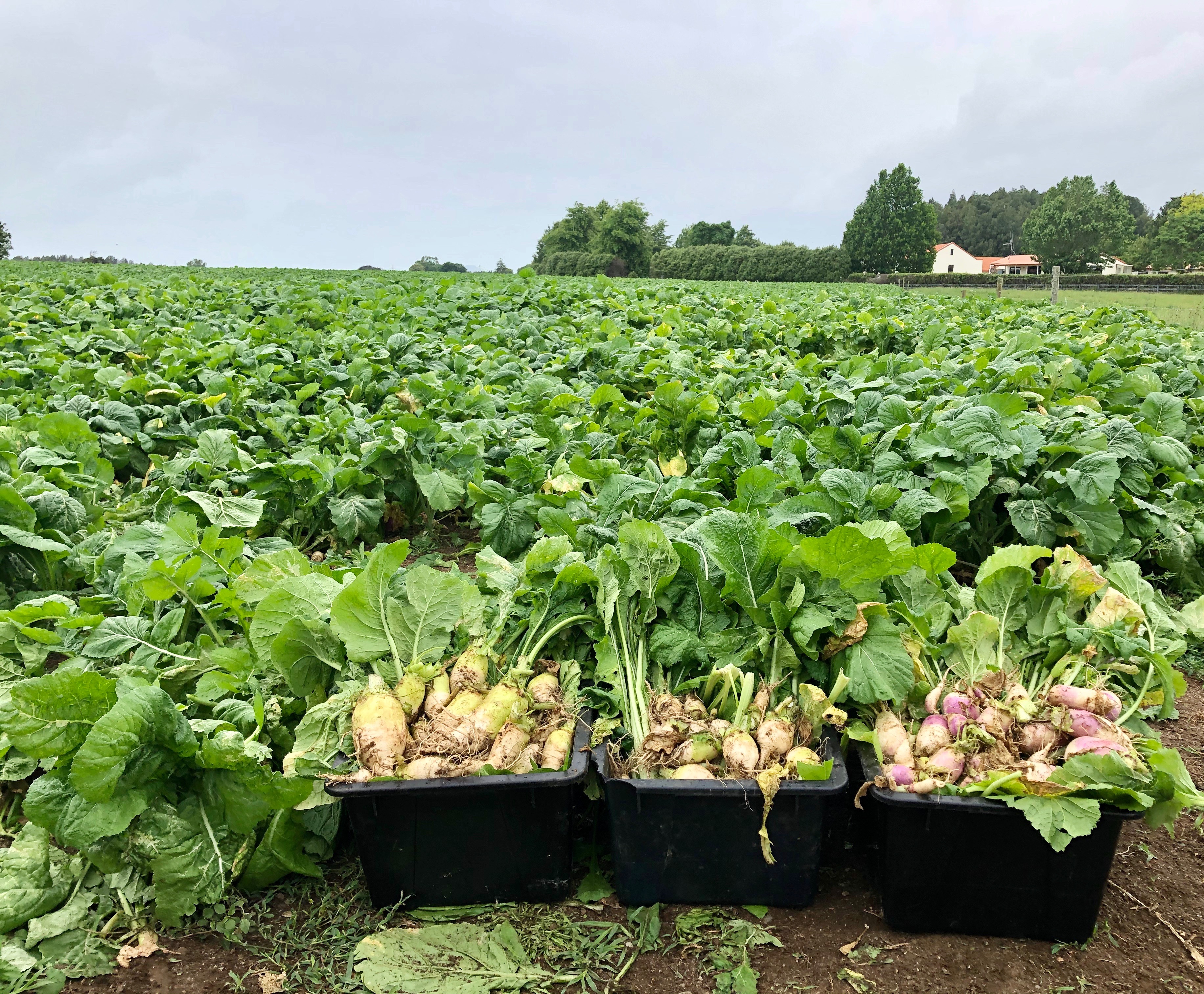 Feed Planning
Area: Plant 2.5 hecatres (ha) of turnips per 100 cows to feed from 60 days. Based on the assumption of a 10.5 tDM/ha crop yield and feeding 4 kgDM/cow/day with a 90% crop utilisation.
Cultivar choice: Suggested ratio for hectares of Cleancrop™ Toto turnip and Cleancrop™ bulb turnip for 60 days of feed during summer based on a late October planting.
For example, using the above assumptions, if planning to start grazing on 1st January for 400 cows, then plant 5 ha of Cleancrop™ Toto turnip and 5ha of Cleancrop™ bulb turnip for 60 days of feed.