AR37 Endophyte is your key to better pasture persistence and productivity
AR37 endophyte, developed by AgResearch Grasslands and commercial partners, takes pasture pest resistance to a new level. AR37 provides resistance against five of the main pasture pests in New Zealand pastures (Argentine Stem Weevil, Pasture Mealy Bug, Root Aphid, Black Beetle and Porina. Note: In pastures with AR37 ryegrass, Porina can be present and feed on the other pasture mix components. Early field trial results have confirmed laboratory evidence of resistance of ryegrass with AR37 to Porina.

Why AR37?
AR37 is the only novel endophyte that gives proven ryegrass protection against porina caterpillars.It has three stars on the insect control table (www.ar37.co.nz) indicating that it provides Good control: AR37 markedly reduces insect damage under low to moderate insect pressure. Damage may still occur when insect pressure is high. Moderate pressure occurs at levels up to approximately 100 porina /m2 or 4 porina per standard spade. Pasture production is reduced when 20 - 40 porina /m2 are present. At this level they consume the equivalent amount of dry matter at 1 SU. Higher porina numbers cause plant deaths in unprotected pastures. At 100 porina/m2 and greater high to extreme pressure is exerted on the pasture which AR37 alone cannot protect against.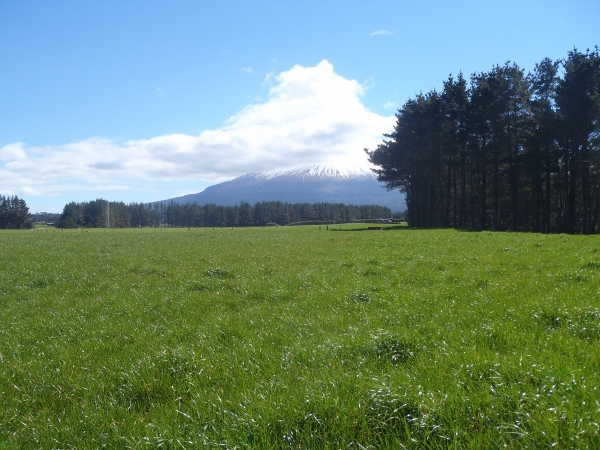 Base Tetraploid Perennial Ryegrass with AR37
No endophyte prevents porina moths laying eggs in pasture. However caterpillars that hatch from eggs in an AR37 pasture will be killed if they eat AR37 infected grass. In mixed pastures other plants may provide a safe feed source and this means porina are often found at low levels in pastures based on AR37 ryegrass, but the endophyte is still working and will deter and poison the caterpillars. No other ryegrass endophyte provides this level of protection against porina.

Ryegrass with AR37 has better persistence; and yields on average 12% more drymatter nationally than the same cultivar with standard endophyte. AgResearch trials over three years in four locations produced an average of 12% more drymatter nationally from a ryegrass with AR37 compared to the same cultivar with standard endophyte.

AR37 endophyte is not suitable for deer or horse pastures.